New York court rejects congressional maps drawn by Democrats
Legal Compliance
New York's highest court on Wednesday rejected new congressional maps that had widely been seen as favoring Democrats, largely agreeing with Republican voters who argued the district boundaries were unconstitutionally gerrymandered.

The decision may delay New York's primary elections by as much as two months and is likely a hammer-blow to Democrats' national redistricting hopes, which leaned heavily on their ability to gerrymander New York state to maximize the number of seats they could win in the U.S. House of Representatives.

The state's Court of Appeals said the Democratic-led Legislature lacked the authority to redraw congressional and state Senate maps after an independent redistricting commission charged with crafting new maps failed to reach a consensus.

The judges also said lawmakers gerrymandered the congressional maps to Democrats' favor, in violation of a 2014 constitutional amendment designed to rout out political gamesmanship in redistricting.

The Appeals Court handed authority to draw new district maps to an expert, known as a special court master, instead of the Legislature.
Related listings
Legal Compliance

04/14/2021

The city of Norman violated the state's Open Meeting Act when it approved a budget that cut the police budget by $865,000, the Oklahoma Supreme Court ruled Tuesday.The court upheld a circuit judge's December ruling that a required notice ...

Legal Compliance

04/12/2021

Ramsey Clark, the attorney general in the Johnson administration who became an outspoken activist for unpopular causes and a harsh critic of U.S. policy, has died. He was 93.Clark, whose father, Tom Clark, was attorney general and U.S. Supreme Court ...

Legal Compliance

03/29/2021

Attorneys for the man sentenced to federal death row for the racist slayings of nine members of a Black South Carolina congregation are set to formally argue that his conviction and death sentence should be overturned.Oral arguments have been set for...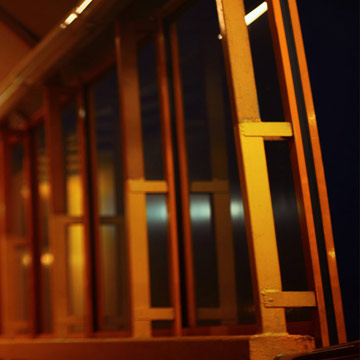 Is Now the Time to Really Call a Special Education Lawyer?
IDEA, FAPE, CHILD FIND and IEPs: The Individuals with Disabilities Education Act (IDEA) guarantees all children with disabilities to a free appropriate public education (FAPE). FAPE starts with a school's responsibility to identify that a child has a disability (Child Find) and create an Individualized Education Program (IEP) to suit the needs of the child. Parents need to be persistent, dedicated and above all else aware of the many services and accommodations that their child is entitled to under the law. As early as this point within your child's special education, many parents will often find themselves in the situation asking, "is now the time to really call a special education lawyer?" Here are a few things to consider when asking yourself that question.