McCarthy floats stopgap funding to prevent a government shutdown
Legal Compliance
Congressional leaders are pitching a stopgap government funding package to avoid a federal shutdown after next month, acknowledging the House and Senate are nowhere near agreement on spending levels to keep federal operations running.

House Speaker Kevin McCarthy raised the idea of a months-long funding package, known as a continuing resolution, to House Republicans on a members-only call Monday evening, according to those familiar with the private session and granted anonymity to discuss it.

On Tuesday, Senate Majority Leader Chuck Schumer said the two leaders had spoken about such a temporary measure. It would extend federal funding operations into December to allow more time to work on the annual spending bills.

"I thought it was a good thing that he recognized that we need a CR," Schumer, D-N.Y., told reporters on a call. "We hope that our House Republicans will realize that any funding resolution has to be bipartisan or they will risk shutting down the government," he said.

A stopgap measure that would keep government offices running past the Sept. 30 end of the fiscal year is a typical strategy while the Republican-held House and Democrat-held Senate try to iron out a long-term budget agreement. The government's new fiscal year begins on Oct. 1, when funding approval is needed to avert closures of federal offices.

But this year, the task may prove more politically difficult. McCarthy will need to win over a large portion of his Republican colleagues to pass the stopgap bill or risk political blowback from staunch conservatives if he leaves them behind and cuts a bipartisan deal with Democrats.

Conservatives, including many from the House Freedom Caucus, are usually loathe to get behind short-term funding measures as they push for steeper spending cuts, using the threat of a shutdown as leverage.
Related listings
Legal Compliance

08/07/2023

efforts to combat climate change as the region endures a brutally hot summer with soaring temperatures, the White House said Monday.Biden is expected to discuss the Inflation Reduction Act, America's most significant response to climate change,...

Legal Compliance

07/29/2023

Lawyers for Donald Trump were meeting Thursday with members of special counsel Jack Smith's team as a potential indictment loomed over the former president's efforts to overturn the results of the 2020 election, according to a person fami...

Legal Compliance

07/25/2023

The fraught politics of abortion have helped turn an August ballot question in Ohio that would make it harder to change the state constitution into a cauldron of misinformation and fear-mongering.State Issue 1, the sole question on the ballot, calls ...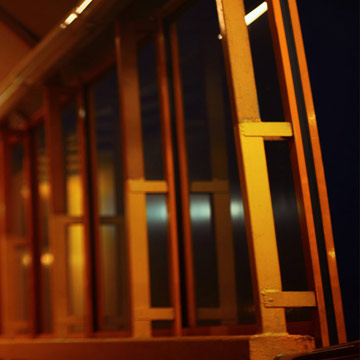 Is Now the Time to Really Call a Special Education Lawyer?
IDEA, FAPE, CHILD FIND and IEPs: The Individuals with Disabilities Education Act (IDEA) guarantees all children with disabilities to a free appropriate public education (FAPE). FAPE starts with a school's responsibility to identify that a child has a disability (Child Find) and create an Individualized Education Program (IEP) to suit the needs of the child. Parents need to be persistent, dedicated and above all else aware of the many services and accommodations that their child is entitled to under the law. As early as this point within your child's special education, many parents will often find themselves in the situation asking, "is now the time to really call a special education lawyer?" Here are a few things to consider when asking yourself that question.