Lawyers claim cable TV and phone companies also responsible in Maui fires
Legal Compliance
After a visit to a warehouse where Hawaiian Electric Company is housing power poles and electrical equipment that may be key to the investigation of last month's devastating fires on Maui, lawyers for Lahaina residents and business owners told a court Tuesday that cable TV and telephone companies share responsibility for the disaster because they allegedly overloaded and destabilized some of the poles.

The lawyers said the cables were attached in a way that put too much tension on the poles, causing them to lean and break in the winds on Aug. 8 when flames burned down much of Lahaina, killing at least 115 people and destroying more than 2,000 structures.

LippSmith LLP has filed a proposed class action against Hawaii's electric utility and Maui County in state court in Hawaii. Attorney Graham LippSmith is now asking the court to add multiple telecommunications companies and public and private landowners to the original suit.

"In a disaster of this magnitude, it takes some time for all the potentially responsible parties to come into focus and be brought into court. Our investigation thus far shows a constellation of many serious failures that together led to this horrible tragedy," MaryBeth LippSmith, co-founder of the Hawaii- and California-based firm, said in an interview Tuesday.

Pacific Gas & Electric in California filed for bankruptcy in 2019 due to a succession of harrowing wildfires ignited by its long-neglected electrical grid in Northern California.

But LippSmith rejected the suggestion the firm is seeking extra defendants in the event that Hawaiian Electric declares bankruptcy. Rather it's trying to get at the root of multiple failures in order to prevent this kind of tragedy in the future, she said. The lawsuit seeks damages and injunctive relief, including a court order to force the defendants to address fire risk.
Related listings
Legal Compliance

09/02/2023

A federal judge has struck down a Texas law requiring age verification and health warnings to view pornographic websites and blocked the state attorney general's office from enforcing it.In a ruling Thursday, U.S. District Judge David Ezra agre...

Legal Compliance

08/31/2023

Chemical and consumer product manufacturer 3M has agreed to pay $6 billion to settle numerous lawsuits from U.S. service members who say they experienced hearing loss or other serious injuries after using faulty earplugs made by the company.The settl...

Legal Compliance

08/20/2023

As the Biden administration makes billions of dollars available to remove millions of dangerous lead pipes that can contaminate drinking water and damage brain development in children, some states are turning down funds.Washington, Oregon, Maine and ...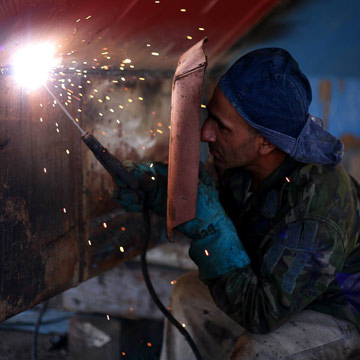 New Rochelle, New York Personal Injury Lawyers
If you or a loved one has been injured in an accident, contact Kommer, Bave & Ollman, LLP, in New Rochelle, New York, immediately. We can answer all your questions and work with you to determine if you have the grounds for a personal injury lawsuit. The attorneys at our firm are determined to resolve even the most difficult of cases. We will work closely with you to determine the best course of action to get your claim or case resolved in the most efficient way possible. We will fight for your right to compensation! No one should have to suffer a financial burden from the result of another person's carelessness. The attorneys at Kommer, Bave & Ollman, LLP will aggressively fight to ensure that justice is served on your behalf.