Supreme Court weighs 'most important case' on democracy
National News
The Supreme Court is about to confront a new elections case, a Republican-led challenge asking the justices for a novel ruling that could significantly increase the power of state lawmakers over elections for Congress and the presidency.

The court is set to hear arguments Wednesday in a case from North Carolina, where Republican efforts to draw congressional districts heavily in their favor were blocked by a Democratic majority on the state Supreme Court because the GOP map violated the state constitution.

A court-drawn map produced seven seats for each party in last month's midterm elections in highly competitive North Carolina.

The question for the justices is whether the U.S. Constitution's provision giving state legislatures the power to make the rules about the "times, places and manner" of congressional elections cuts state courts out of the process.

"This is the single most important case on American democracy — and for American democracy — in the nation's history," said former federal judge Michael Luttig, a prominent conservative who has joined the legal team defending the North Carolina court decision.
Related listings
to die Wednesday evening for killing his pregnant ex-girlfriend and her 7-year-old son more than 17 years ago.Stephen Barbee, 55, is scheduled to receive a lethal injection at the state penitentiary in Huntsville. He was condemned for the February 20...

Abortion rights supporters secured another win Thursday as voters in Montana rejected a ballot measure that would have forced medical workers to intercede in the rare case of a baby born after an attempted abortion.The result caps a string of ballot ...

The U.S. Justice Department overreached in suing Mississippi over its mental health system, the state's solicitor general has argued to a federal appeals court.A Justice Department attorney countered that there's ample precedent to show t...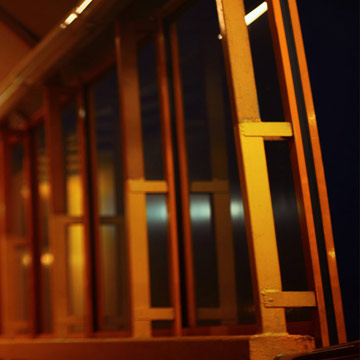 Is Now the Time to Really Call a Special Education Lawyer?
IDEA, FAPE, CHILD FIND and IEPs: The Individuals with Disabilities Education Act (IDEA) guarantees all children with disabilities to a free appropriate public education (FAPE). FAPE starts with a school's responsibility to identify that a child has a disability (Child Find) and create an Individualized Education Program (IEP) to suit the needs of the child. Parents need to be persistent, dedicated and above all else aware of the many services and accommodations that their child is entitled to under the law. As early as this point within your child's special education, many parents will often find themselves in the situation asking, "is now the time to really call a special education lawyer?" Here are a few things to consider when asking yourself that question.
Business News