Suit seeks to have mail-in votes lacking dates counted
Legal Issues
Several Pennsylvania groups represented by the American Civil Liberties Union have filed suit in federal court seeking to have votes from mail-in or absentee ballots counted even if they lack proper dates on their return envelopes.

The suit filed Friday night in western Pennsylvania by state chapters of the NAACP, League of Women Voters, and Common Cause and other groups follows a state Supreme Court ruling last week that barred officials from counting ballots that lack accurate, handwritten dates on their return envelopes as required by state law.

The groups said refusing to count such ballots "because of a trivial paperwork error" could disenfranchise thousands of voters and would violate provisions of the U.S. Civil Rights Act of 1964, which states that immaterial errors or omissions should not be used to prevent voting.

"Refusing to count votes based on immaterial paperwork errors has a suppressive effect ... by erecting yet another roadblock preventing them from voting and having their votes counted," the lawsuit said.

The groups —- which also included Philadelphians Organized to Witness, Empower and Rebuild, the Black Political Empowerment Project and Make the Road Pennsylvania — also said they would have to divert resources from voter mobilization and education to track down voters who omitted the date on the return envelopes of their ballots.

They are asking the court to bar election officials from rejecting otherwise valid ballots with missing or incorrect dates on the return envelope and to bar state and county governments from certifying any election in which such ballots are not counted.

The state Supreme Court had unanimously barred officials from counting such votes, directing county boards of elections to "segregate and preserve" those ballots, but the justices split 3-3 on whether making the envelope dates mandatory under state law would violate provisions of federal civil rights law.
Related listings
A Japanese High Court on Thursday rejected an appeal by a former brokerage manager alleging on-the-job harassment and unlawful dismissal after he took parental leave while working at Mitsubishi UFJ Morgan Stanley.The case of Glen Wood, a Canadian who...

While the nation waits for the Supreme Court's opinion on a blockbuster abortion case that could overturn Roe v. Wade, Planned Parenthood of Washington is getting ready for an increase in out-of-state patients seeking an abortion."We are ...

New York's highest court ruled Tuesday that fantasy sports contests like those run by FanDuel and DraftKings are allowed under the state constitution, turning back a challenge to the popular games.The state Court of Appeals reversed an appeals ...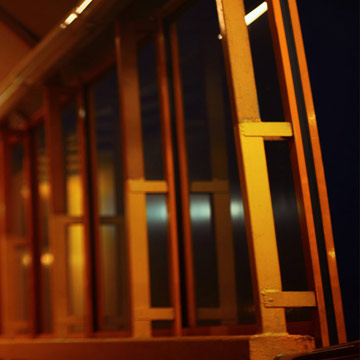 Is Now the Time to Really Call a Special Education Lawyer?
IDEA, FAPE, CHILD FIND and IEPs: The Individuals with Disabilities Education Act (IDEA) guarantees all children with disabilities to a free appropriate public education (FAPE). FAPE starts with a school's responsibility to identify that a child has a disability (Child Find) and create an Individualized Education Program (IEP) to suit the needs of the child. Parents need to be persistent, dedicated and above all else aware of the many services and accommodations that their child is entitled to under the law. As early as this point within your child's special education, many parents will often find themselves in the situation asking, "is now the time to really call a special education lawyer?" Here are a few things to consider when asking yourself that question.