Ruling: Missed court date in Washington does not imply guilt
Law Firm News
The Washington state Supreme Court this month unanimously rejected the notion that a man who skipped his court date could be presented as evidence that he felt guilty about the original crime.

State Supreme Court justices agreed that criminalizing a single missed court date could disproportionately harm people of color, poor people or people without reliable transportation or scheduling conflicts due to child care or work, The Daily Herald reported.

The ruling came less than a year after the state Legislature revised the bail jumping law, which gives people more time to respond to a warrant. Samuel Slater, 27, had one unexcused absence in his case, which predated the new law.

Records show Slater was convicted of violating no-contact orders five times in five years, multiple driving offenses and domestic violence charges. He pleaded guilty in 2016 to assault in Washington state.

A judge ordered him not to have contact with the woman, who was not identified, but he showed up within a day of being let out of jail. He was charged in 2017 with alleged felony violation of a no-contact order and felony bail jumping after missing a court date later in the year.

Slater's attorney, Frederic Moll, asked for separate trials on the counts. Snohomish County Superior Court Judge Anita Farris, a former public defender, found that the charges could be tried together for "judicial economy reasons" and that they were cross-admissible, meaning one could be used to prove the other.

Judge Ellen Fair presided over the trial and agreed with Farris. State Court of Appeals judges also agreed.

During the trial, deputy prosecutor Adam Sturdivant repeatedly noted how the defendant missed his court date, asking: "If he didn't do it, why didn't he show up for trial call a year ago?"

Slater was found guilty on both counts and sentenced to more than two years in prison and a year of probation
Related listings
The Supreme Court agreed on Monday to hear an appeal to expand gun rights in the United States in a New York case over the right to carry a firearm in public for self-defense. The case marks the court's first foray into gun rights since Justice...

Lawyers for a commission investigating corruption in South Africa have asked the country's highest court to jail former president Jacob Zuma for two years for failing to cooperate with its probe. The commission of inquiry into high-level graft,...

A Rwandan court on Monday charged Paul Rusesabagina, whose story inspired the film "Hotel Rwanda," with terrorism, complicity in murder, and forming an armed rebel group.Rusesabagina declined to respond to all 13 charges, saying some did ...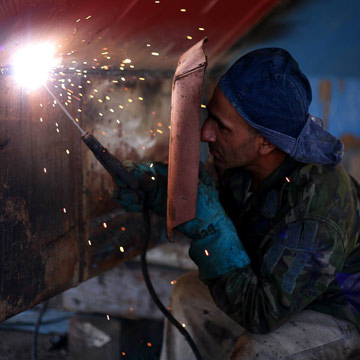 New Rochelle, New York Personal Injury Lawyers
If you or a loved one has been injured in an accident, contact Kommer, Bave & Ollman, LLP, in New Rochelle, New York, immediately. We can answer all your questions and work with you to determine if you have the grounds for a personal injury lawsuit. The attorneys at our firm are determined to resolve even the most difficult of cases. We will work closely with you to determine the best course of action to get your claim or case resolved in the most efficient way possible. We will fight for your right to compensation! No one should have to suffer a financial burden from the result of another person's carelessness. The attorneys at Kommer, Bave & Ollman, LLP will aggressively fight to ensure that justice is served on your behalf.